Georges St-Pierre famously said "a fight is 10% physical and 90% mental". Most fighters would agree. And yet, most fighters spend little, if any, time actively training their mind. Sports hypnosis is a proven method of mindset training for fighters.
Famous boxing coach, Cus D'Amato used sports hypnosis for over 20 years. In fact, he used hypnotherapy as part of Mike Tyson's training from his very first professional fight. In his book, "Undisputed Truth" Larry Sioman quotes a conversation between Cus and Mike: "Your mind is not your friend, Mike. I hope you know that. You have to fight with your mind. Control it. Put it in its place. You have to control your emotions, and learn to impose your will on the reality you want to create." Sports hypnosis for fighters could very well be as important as skipping, or road work, or any other supplementary training, maybe more so.
But 'hypnosis for fighters' didn't start with Cus and Mike. In 1959, Swedish boxer Ingemar Johannson used hypnosis as part of his training to fight. Floyd Patterson. Johannson knocked Patterson down an incredible 7 times in the third round before knocking him out to win and the heavyweight title.
Another famous use of hypnosis for sport is the defeat of Muhammad Ali by Ken Norton in March 1973. Norton had won 15 fights, then suffered a knock out to the hands of Jose Luis Garcia in 1970. His spirit was broken and his trainers urged him to see a hypnotherapist. He worked on several things, including recovery between and even even during rounds. "I told him to rejuvenate himself… whenever his arms are tired, he should step back out of his opponents range, roll his shoulders, relax and think 'I feel great. I feel great', then he can come back fresh and continue to fight," Michael Dean, Ken Norton's hypnotist. Norton successfully used this technique during the fight, thanks to his hypnosis. He also used programmed breathing during the rounds to recover. Hypnotherapy improved Norton's endurance and recovery.
Frank Bruno, Sonny Liston, even Kevin McBride, the Irish boxer who beat Mike Tyson, used hypnosis to improve their performance. But what about MMA? Absolutely. Sports hypnosis for MMA, according to Chael Sonnen on the Joe Rogan Experience (#216): "This was a real turning point for me… I was never the same in practice, my attitude was different. Controlling my diet, being disciplined, falling asleep, the way I approached battle, the way I approached the second round. Everything changed…" Hypnosis is now used by MMA fighters, at the highest levels, in all competitions, including UFC, ONE Championships, and Bellator. It's also used by BJJ competitors in competitions such as the ADCC. Tap here to find out more about sports hypnosis for MMA.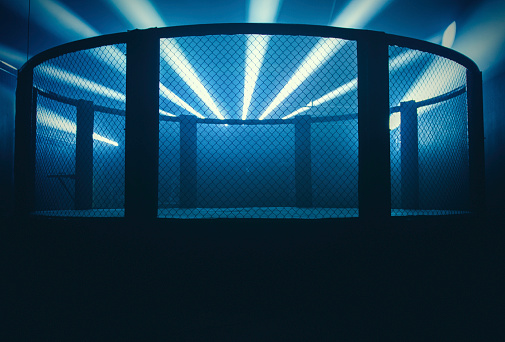 Sports Hypnosis for fighters
Nerves
One of the key things Tyson used hypnosis for was to reduce his pre-fight anxiety. Become more confident, more calm, more self assured, focused on the win, removing limiting beliefs. "You have to control your emotions, and learn to impose your will on the reality you want to create," Cus D'Amato.
Physical Performance
In 1996 Steve Collins vs Chris Eubank, Collins used sports hypnosis to punch 2 to 1. Eubank threw 300, he threw 600 and won the WBO Super-middleweight title. Ken Norton was able to recover between and during his rounds against Muhammad Ali in his win in 1973. Your mind controls your body.
Discipline
Chael Sonnen used hypnotherapy to change his mindset, improve his focus, maintain his discipline in training, to sleep better, to stick to a healthy diet, and to ignore all the other distractions in life. Discipline, consistency, focus, are the differences between good and great.
Contact us to discuss how you can use hypnosis to improve your fight performance.